Green Team Prowash: Boerne's Leader in Pressure Washing Services
Green Team Prowash is the premier choice in Boerne for residential and commercial pressure washing services. From house washing to commercial pressure washing, we take care of your exterior cleaning service needs with skill and precision.
We also make sure that the work we do is carried out safely but effectively. There's not much point in scheduling power washing that doesn't get your surfaces clean or that damages them in the process.
We believe in keeping our community clean, one town at a time and one property at a time. Our Boerne area customers appreciate the dedication we show by delivering nothing short of 100% customer satisfaction for every job, every time.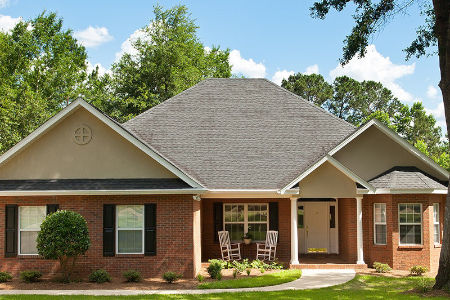 Exceptional Window Cleaning For Customers In Boerne
At Green Team Prowash, we're not just experts because we deliver sparkling clean results on every job. We know how to use more than one technique to clean the exterior of your home or business. The method used for cleaning concrete isn't exactly suitable for surfaces like asphalt shingles or glass.
We rely on low-pressure or no-pressure washing as the best method for window cleaning. You get a superb level of cleanliness but without the danger of breakage, leaks, or other possible issues. We also use eco-friendly, gentle cleaners that you can feel good about. Our pros have the right tools and expertise to get the job done promptly, professionally, and safely.
We're able to clean your windows and remove built-up gunk from:
Dirt
Mud
Pollen
Grass Cuttings
Mold Spores
Bird Droppings
If you want your windows to look as good as new, call us to schedule a free consultation.
House Washing To Improve Curb Appeal In Boerne
You can't have a thorough home maintenance checklist without including house washing. It's the perfect way to make sure your home looks great, but there's more to it than that. Our exterior cleaning service for your home's exterior helps in ways you may not even realize:
Reduces the need for repairs
Removes substances that cause rot
Eradicate contaminants that pose a health threat
Prepare your home for house painting
Maintain the property value
Just please don't make the mistake of trying to do the house washing yourself or entrust a less-than-reputable company with the work. Inferior cleaning or unsafe washing practices can do more harm than good.
Call Green Team Prowash for your residential or commercial pressure washing services in Boerne.
Reviews & Testimonials on Green Team Prowash in Boerne,
There are currently no reviews or testimonials, check back soon!
Exterior Cleaning Tips & Articles
Make a Great First Impression at Your Business

Commercial Pressure Washing You're busy managing employees, handling payroll, and all your other daily tasks. You know you need to put your best foot forward, but you don't have time to stress abou […]

Home Maintenance and Pressure Washing

What is Pressure Washing Pressure washing is the use of water spray to remove dirt, mold, mildew, oil, and other contaminants on a surface - your home, driveway, outdoor living spaces, windows, and […]
Schedule a Consultation Today With Your Trusted San Antonio Pressure Washing Company