Your San Antonio Hard Water Stain Removal Specialists
Hard water stains can be very unattractive - that white, chalky build-up marring your home's exterior. The professionals at Green Team Prowash have the knowledge and equipment for hard water stain removal at your San Antonio home. Our team also knows how to handle rust stain removal too.
Hard water stain removal is necessary after years of mineral deposits build-up on your windows, exterior siding, walkways, and driveways. Not only are the stains unattractive, but they are also dangerous. The mineral build-up erodes walkway surfaces and makes them slick. Deteriorated surfaces are the number one cause of slips and falls. Restore the surfaces with our San Antonio pressure washing services, including hard water stain removal.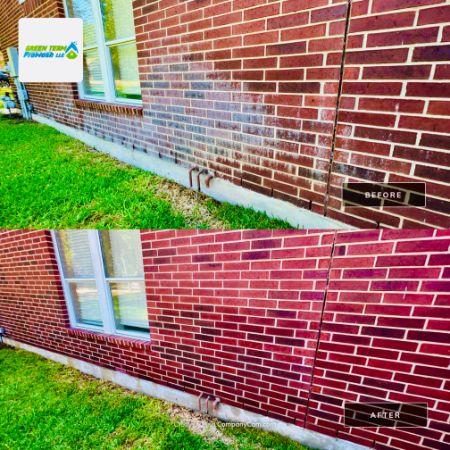 Restore Your Exterior Surfaces
Pressure washing your home's exterior surfaces is a job best left to the professionals. You want to make sure to restore the surfaces, making them less slick while also protecting them from future damage. Our hard water stain removal experts know just how to get the job done!
Exterior Cleaning Tips & Articles
Make a Great First Impression at Your Business

Commercial Pressure Washing You're busy managing employees, handling payroll, and all your other daily tasks. You know you need to put your best foot forward, but you don't have time to stress abou […]

Home Maintenance and Pressure Washing

What is Pressure Washing Pressure washing is the use of water spray to remove dirt, mold, mildew, oil, and other contaminants on a surface - your home, driveway, outdoor living spaces, windows, and […]
Schedule a Consultation Today With Your Trusted San Antonio Pressure Washing Company