Professional Gutter Cleaning in San Antonio
The professional pressure washers at Green Team Prowash recommend gutter cleaning twice each year. This dirty, time-consuming job is best left to the professionals. You don't want to risk a fall and you don't want to mess with removing all the debris hiding in your gutters. Our gutter cleaning professionals will have your gutters cleaned and moving water away from your home in no time.
Our team of pressure washing in San Antonio experts will remove debris - limbs, insects, leaves, dirt, and more from clogging up your gutters and downspouts. Debris is cleaned out with our safe removal methods without damaging the gutters or your home's siding.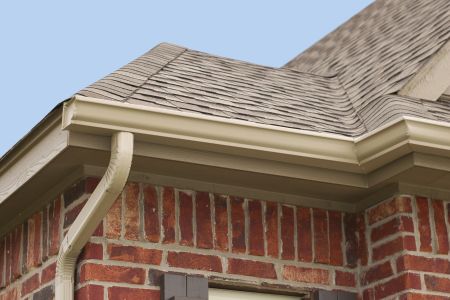 Benefits Of Gutter Cleaning
Benefits of gutter cleaning include:
Avoid future costly repairs to the gutters and siding
Efficient drainage of water away from the home
Protect your plants and shrubs
It is important to clean your gutters often, as clogged gutters can cause damage to the gutters themselves, but also clogged gutters can't move the water away from your home. The water will spill over the gutter, resulting in water standing close to the home's siding or result in standing water in your landscaping. Standing water attracts unwanted insects and can damage your plants. These are all great reasons to schedule your gutter cleaning with our team as a part of your regular home maintenance. Our gutter brightening cleans unattractive black marks and discoloration from your gutter exterior as well.
Latest Projects
Exterior Cleaning Tips & Articles
Make a Great First Impression at Your Business

Commercial Pressure Washing You're busy managing employees, handling payroll, and all your other daily tasks. You know you need to put your best foot forward, but you don't have time to stress abou […]

Home Maintenance and Pressure Washing

What is Pressure Washing Pressure washing is the use of water spray to remove dirt, mold, mildew, oil, and other contaminants on a surface - your home, driveway, outdoor living spaces, windows, and […]
Schedule a Consultation Today With Your Trusted San Antonio Pressure Washing Company