Gutter Brightening For Your San Antonio Home
Gutter brightening your San Antonio home is a great additional step to home maintenance and gutter cleaning. Gutter brightening removes tough stains from the exterior of your gutters. Discolored gutters don't need to be thrown out - spend less money with our gutter brightening. Improve your curb appeal while restoring your gutters to their original color.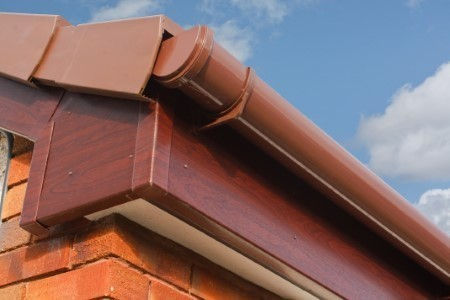 Give Your Gutters A Like New Shine
During our gutter brightening process, the exterior of the gutters are cleaned and treated to remove unsightly darkened streaks. Gutters darken or become discolored after years of water runoff caused by algae, roofing materials, and dirt clinging to the gutters. It is a great service to add to any of our pressure washing in San Antonio projects, including gutter cleaning.
We will have your home looking new in no time and water safely running away from your home again.
Latest Projects
Exterior Cleaning Tips & Articles
Make a Great First Impression at Your Business

Commercial Pressure Washing You're busy managing employees, handling payroll, and all your other daily tasks. You know you need to put your best foot forward, but you don't have time to stress abou […]

Home Maintenance and Pressure Washing

What is Pressure Washing Pressure washing is the use of water spray to remove dirt, mold, mildew, oil, and other contaminants on a surface - your home, driveway, outdoor living spaces, windows, and […]
Schedule a Consultation Today With Your Trusted San Antonio Pressure Washing Company