Offering San Antonio Rust Stain Removal
We've all seen those unsightly orange rust stains on a home's exterior, driveway, or walkway. Green Team Prowash is your San Antonio expert to remove those unattractive, stubborn orange stains. Our rust stain removal service will have your home looking new again.
Rust forms on your home when metal surfaces, like window trim, are exposed to rain and wind. Over time this causes the metal surfaces to erode.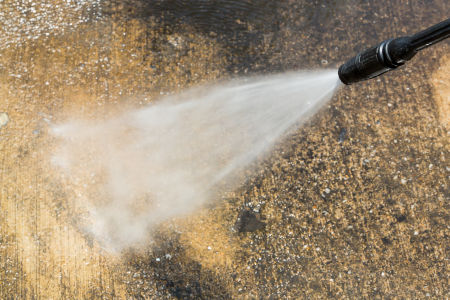 Keep Away Those Orange Stains
We can be trusted for all your pressure washing in the San Antonio area needs, including rust stain removal. Green Team Prowash uses a pressure washing method that won't damage your exterior siding, driveway, or walkways while cleaning deep into the surface to remove and keep away those stubborn orange stains. The process is long-lasting, as is our hard water stain removal.
Contact us today for all your stubborn exterior stains. We can power away tough filth in no time.
Exterior Cleaning Tips & Articles
Make a Great First Impression at Your Business

Commercial Pressure Washing You're busy managing employees, handling payroll, and all your other daily tasks. You know you need to put your best foot forward, but you don't have time to stress abou […]

Home Maintenance and Pressure Washing

What is Pressure Washing Pressure washing is the use of water spray to remove dirt, mold, mildew, oil, and other contaminants on a surface - your home, driveway, outdoor living spaces, windows, and […]
Schedule a Consultation Today With Your Trusted San Antonio Pressure Washing Company