Gutter Cleaning in San Antonio TX
The gutters on this house in Stone Oak were full of mud, leaves, and sticks. We removed all of the debris from the gutters, rinsed out all of the mud, and cleared the downspouts to ensure the gutters were performing properly. The house originally had gutter guards installed but based on the debris and clogs, they weren't doing a very good job. We removed all of the guards and left them off at the owners request.
Keeping your gutters clean and free from debris ensures that water is being safely guiding away from your home. Clogged gutters become heavy and weighed down from holding water and debris and can cause damage to your roof edge, cause water intrusion/water damage, and also harbor mosquito larva causing all kinds of preventable conditions to your homes exterior by having your gutters cleaned twice a year.
Project Details
Photo Gallery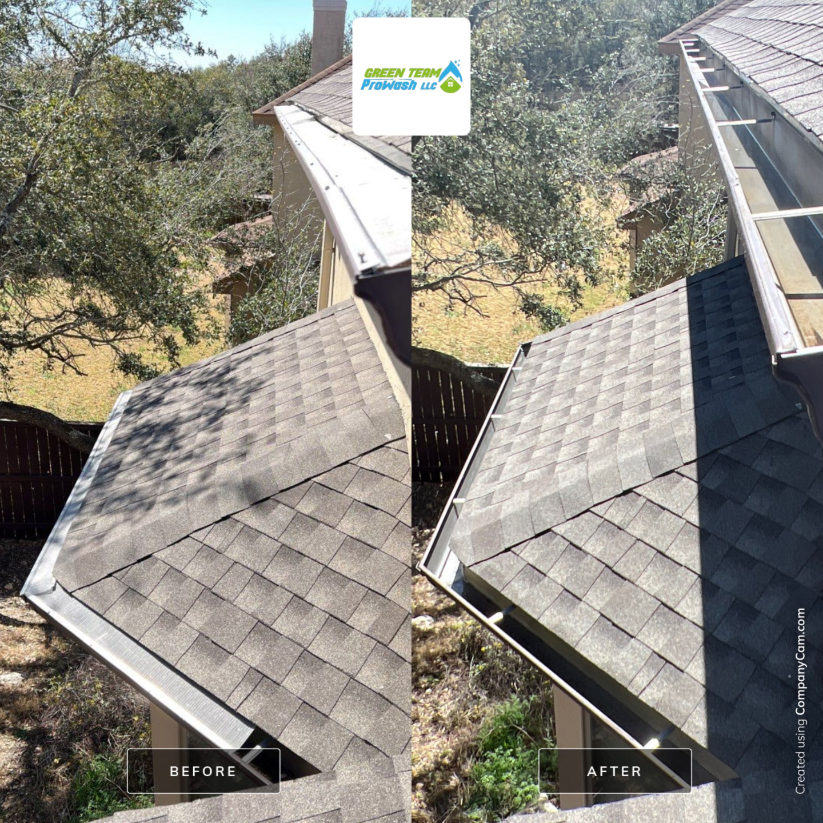 Client Review
⭐️⭐️⭐️ ⭐️⭐️ Great work done! Highly recommended.
Exterior Cleaning Tips & Articles
Make a Great First Impression at Your Business

Commercial Pressure Washing You're busy managing employees, handling payroll, and all your other daily tasks. You know you need to put your best foot forward, but you don't have time to stress abou […]

Home Maintenance and Pressure Washing

What is Pressure Washing Pressure washing is the use of water spray to remove dirt, mold, mildew, oil, and other contaminants on a surface - your home, driveway, outdoor living spaces, windows, and […]
Schedule a Consultation Today With Your Trusted San Antonio Pressure Washing Company