Limestone Soft Washing in San Antonio, TX
Safe and effective low pressure limestone soft washing house wash in Stone Oak San Antonio. Custom blended cleaning solution was applied with low pressure to remove organic growth from the homes exterior and then gently rinsed away. We also took care of the concrete flat work/porches/patio around the home.
Services: House Washing, Concrete Cleaning
Location: San Antonio, TX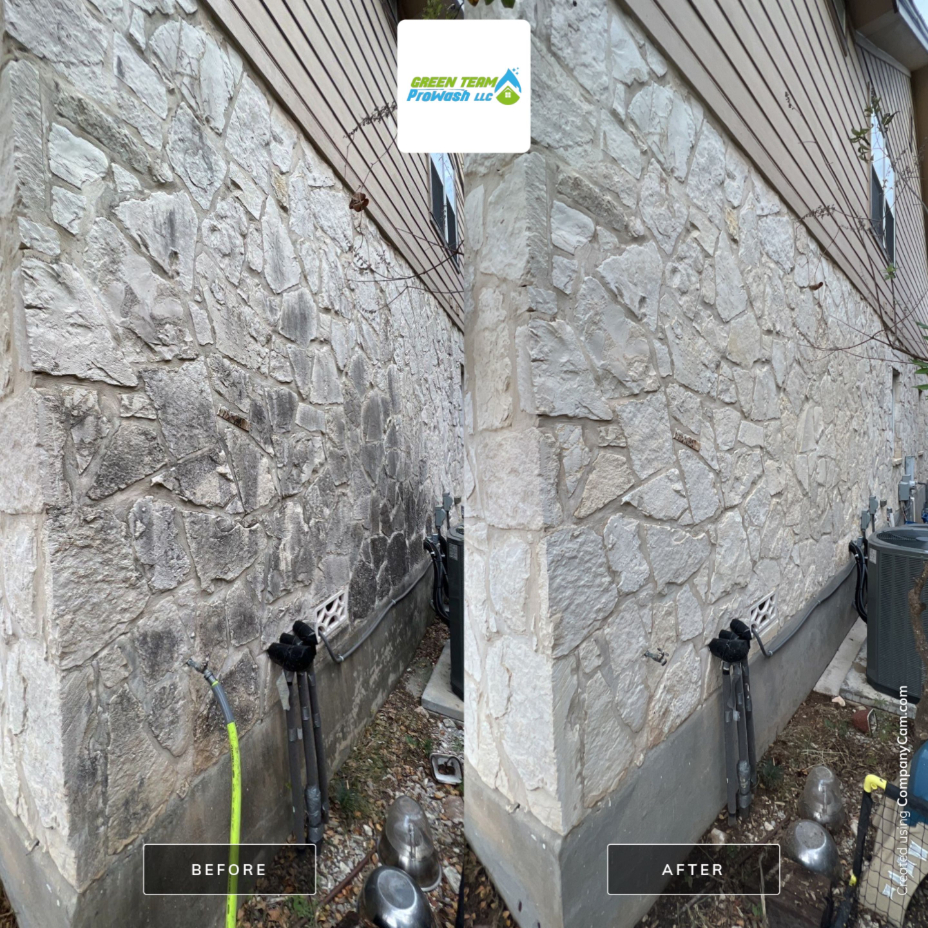 Products Used
⭐⭐⭐⭐⭐
Can't say enough about the stellar experience we had with Green Team Pro Wash. Patrick (owner) is extremely professional in both his services and communication. If you have power washing needs and really want someone you can trust to always meet your needs as the customer, look no further than Green Team Pro Wash!!!
Exterior Cleaning Tips & Articles
Make a Great First Impression at Your Business

Commercial Pressure Washing You're busy managing employees, handling payroll, and all your other daily tasks. You know you need to put your best foot forward, but you don't have time to stress abou […]

Home Maintenance and Pressure Washing

What is Pressure Washing Pressure washing is the use of water spray to remove dirt, mold, mildew, oil, and other contaminants on a surface - your home, driveway, outdoor living spaces, windows, and […]
Schedule a Consultation Today With Your Trusted San Antonio Pressure Washing Company