Transform Your San Antonio Home with Professional Holiday Lights Installation from Green Team Prowash
When the holiday season approaches in San Antonio, there's no better way to spread cheer and create a festive atmosphere than with the expert touch of Green Team Prowash's professional Holiday lights installation. Our team of skilled professionals specializes in turning ordinary homes into winter wonderlands, making your property stand out in the neighborhood. With meticulous attention to detail and a commitment to safety, we take the hassle out of decorating, so you can focus on enjoying the season's magic.
Elevate your holiday decor to the next level with our custom-tailored lighting designs that accentuate your home's unique features. Whether you dream of a classic, elegant display or a vibrant, colorful spectacle, Green Team Prowash has the expertise to bring your vision to life. Experience the joy of hassle-free, dazzling holiday lights that will delight your family and impress your neighbors in San Antonio. Call today for Holiday lights installation service options in San Antonio.
All of our Holiday Lighting service packages include:
Design Consultation
Installation With Custom Fitted Commercial Grade Lights
Hassle Free Maintenance
Take Down And Removal
Storage Until Next Season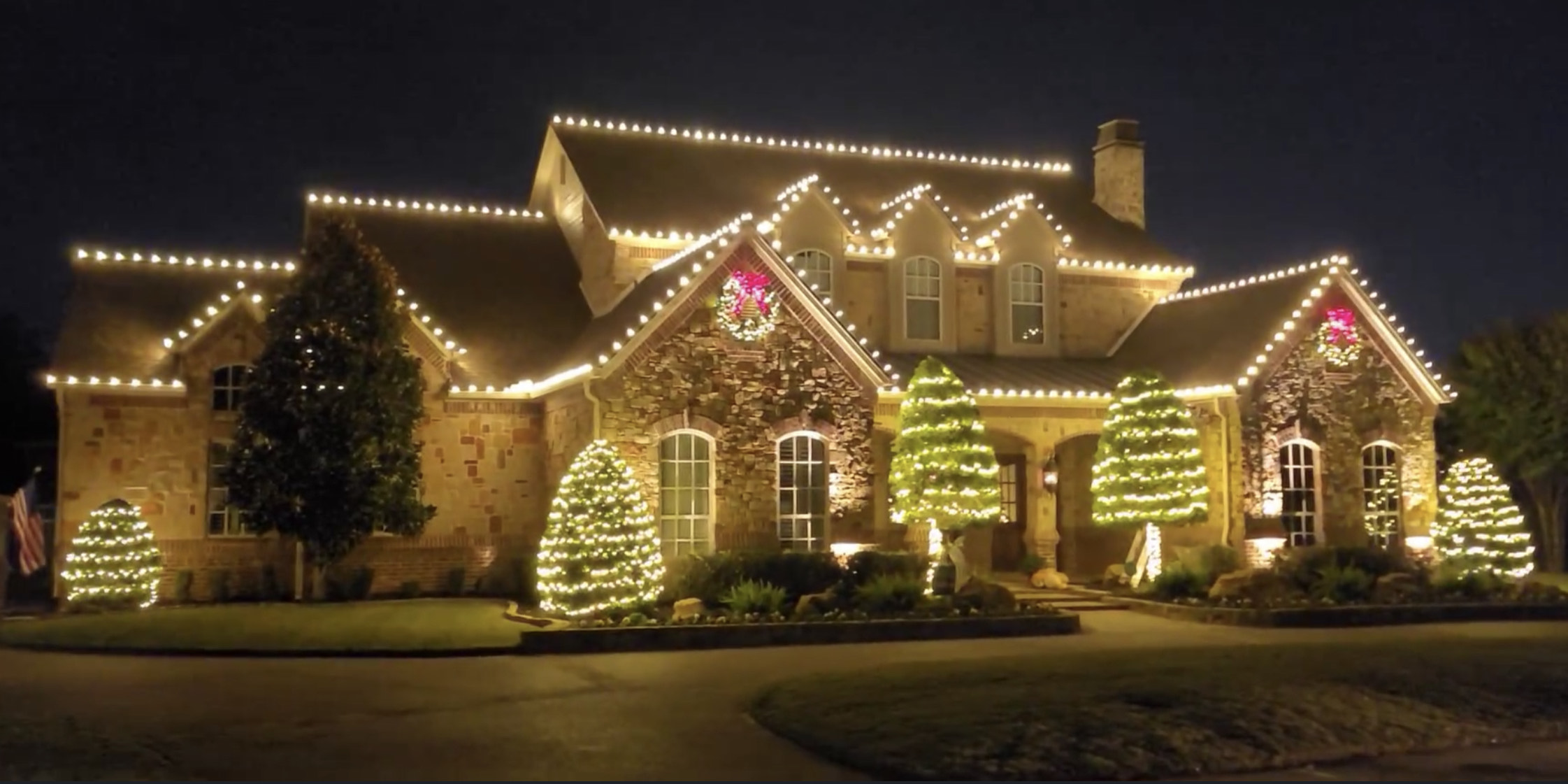 Selecting the Perfect Pressure Washing Company for Holiday Lighting Displays
When it comes to ensuring your holiday lighting display shines brilliantly, choosing the right pressure washing company is a pivotal decision. At Green Team Prowash, we understand that a pristine canvas is essential for your holiday lights to truly dazzle. Our professional pressure washing services not only cleanse and rejuvenate your home's exterior but also prepare it for the perfect backdrop to showcase your festive decorations. With a commitment to excellence and a track record of transforming surfaces into a spotless canvas, Green Team Prowash is your ideal partner for achieving a flawless and captivating holiday lighting display that will leave a lasting impression on your San Antonio neighborhood.
Rely on Seasoned Professionals for House Washing and Holiday Lights Installation in San Antonio
When it comes to the dual task of house washing and Holiday lights installation in San Antonio, entrusting the job to seasoned professionals is a smart move. At Green Team Prowash, we pride ourselves on our expertise in both areas. Our skilled team not only ensures a pristine and inviting home exterior through thorough house washing but also seamlessly transitions into creating a breathtaking holiday lighting display that perfectly complements your property. By choosing Green Team Prowash, you're not just investing in a clean home but also in a magical holiday experience that captures the spirit of the season and leaves your San Antonio residence looking its very best.
Exterior Cleaning Tips & Articles
Make a Great First Impression at Your Business

Commercial Pressure Washing You're busy managing employees, handling payroll, and all your other daily tasks. You know you need to put your best foot forward, but you don't have time to stress abou […]

Home Maintenance and Pressure Washing

What is Pressure Washing Pressure washing is the use of water spray to remove dirt, mold, mildew, oil, and other contaminants on a surface - your home, driveway, outdoor living spaces, windows, and […]
Schedule a Consultation Today With Your Trusted San Antonio Pressure Washing Company